PRELIMINARY STUDY FOR A CONSERVATION-RESTAURATION PROJECT
Tapestry cartoon by Jacqueline Dürrbach and the possible participation of René Dürrbach and Pablo Picasso
Gouache, graphite and black pencil on paper.
330 x 700 cm
Preliminary study realized with Grazia De Cesare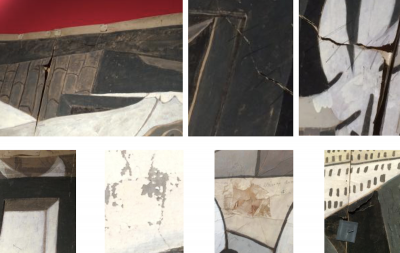 Condition report
Cocklings, distorsions, gaps, tears, pinholes, pressure sensitive pate, cracks, loss of media, scratches...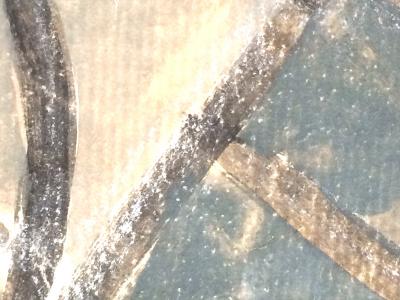 Analysis of the materials
Definition of non-invasive analytical investigations in order to charactirize artwork substrate and media
Preventive conservation
Current mounting method causes degradations and distortion of the artwork.
Recommendations for handling, mounting and packing.