RESTORATION OF FOLDING SCREEN
Prints made on hand-coated Japanese paper for the back of two japanese folding screens.
Conservation treatment realized in punctual collaboration with Valeria Duplat and Nicholas Castelli.
Digital print realized by Atelier Boba.
Details on another restored folding screen con be consulted by clicking here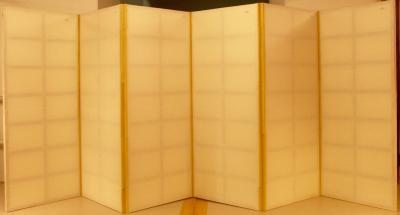 Covering of the woodden structure
Different layers of japanese paper on a cedar wood structure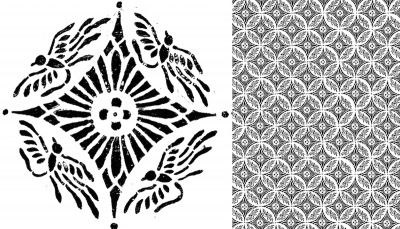 Paper used to cover the back of the two screens
The pattern on the left was multiplied and assembled thanks to the use a software, then printed on different sheets of toned and sized japanese paper.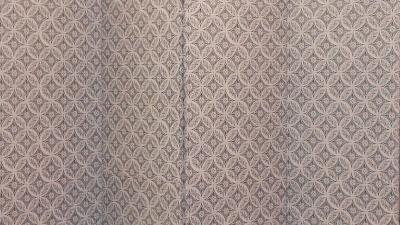 The back of the folding screen covered with the printed paper
After restoration

Another exemple
After restoration

Another exemple
After restoration