MEDIUM AND MEDIA IDENTIFICATION IN THE FIELD OF CONTEMPORARY DRAWING (2011 - 2014)
Identification and characterization of mediums and medias used by four contemporary artists: Stefano Arienti, Beatriz Milhazes, Marcel va Eeden et Sandra Vasquez de la Horra. Click here for more information.
Realized in cooperation with the University of Perugia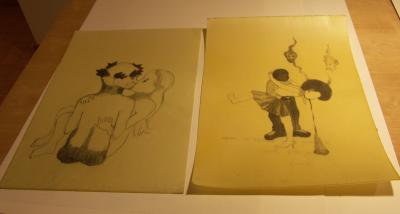 Sandra Vasquez de la Horra
Characterization of the materials used by the artist: wax, graphite and watercolor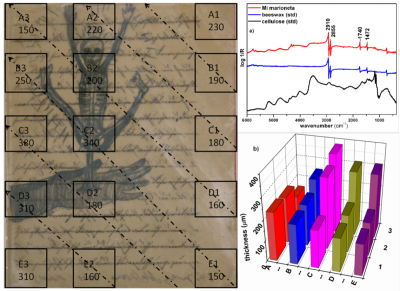 Sandra Vasquez de la Horra
Use of NMR and IR in the study and measurement of the irregularity of the surface due to impregnation process of wax into paper realized by the artist.